Our Team
"Professional women with caring attitudes and the resolve to enhance and strengthen opportunities for lifestyle changes of those less fortunate, being mindful of their particular needs."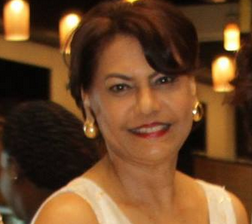 "I have derived tremendous personal satisfaction through my years in charity service, and hopefully I have helped to improve the lives of my fellow citizens. I look forward to continuing this rewarding work."
Read Mona's BIO
With over thirty five years involvement in charity Mona has contributed to the works of such notable organizations and institutions as The Rehab Centre (San Fernando), The Red Cross Society (Port of Spain), as a Director of The Home Board working closely with Habitat For Humanity and then joining WAND in 2002.
 Mona's professional career spanned her experiences as an Account Supervisor with Royal Bank of Canada; Financial Consultant with Global Financial Brokers Ltd.; Regional Manager at Neal And Massy Real Estate Co. (San Fernando) and Real Estate Advisor with Executive Corporate Services.
 She is a past Member of the American Chamber of Commerce and Member of The Institute of Banking of Trinidad and Tobago.  Mona brings a leadership style to the Board that supports the Foundation's mandate and success through personal commitment, diplomacy and collective responsibility.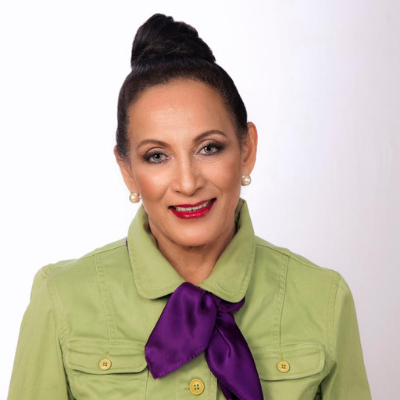 Read Jan's BIO
A Foundation Board Member of WAND (1998), Its President in 2015/16, Jan also served as its Secretary for approximately 16 years. She was a member of the Board and Secretary of the Home Committee, working together with Habitat for Humanity until HOME merged with WAND in 2002.  In 2017/18 she became President of the Interclub of Trinidad and Tobago, an umbrella group of approximately 20 NGO's working for the benefit of the underprivileged.
 A graduate of Holy Name Convent (Port of Spain), St. Pardan's Convent (Wales, U.K.) and St. Godrick's College (England, U.K.); She possesses a Certificate of Management Studies and Government BSc. From the University of the West Indies (St. Augustine Campus) and an Interior Decorating and Design Diploma from International Correspondence Schools (USA).
 She now heads the Felicia Bocas Trust Company Limited which was founded by her Mother in 1969 and servers as its Chairman/ Director. This Company and FBW Development Company Limited (Port of Spain) is co-owned by herself and two sisters.
 With over 35 years working experience, Jan has served as a Secretary with Caroni Ltd, The Trinidad & Tobago Chamber of Commerce, BOAC and BWIA, as a Manager of the Secretarial Department of Court Line Ltd (Port of Spain), Reservations Manager of LIAT also in Port of Spain and for three years as Administrative Assistant for Gustaf Calen, Consul General of Sweden, located in Caracas, Venezuela. As the Executive Director of the Hotel & Tourism Association of Trinidad & Tobago, for 10 years, she travelled extensively and hosted innumerable foreign officials, agents, writers and Environmentalists involved in the hospitality industry.
 Jan credits and owes a debt of gratitude to her parents and grandmothers in particular for the role they played in her life and the great care taken to mentor and teach her the fine art of business, family and importance of God in life.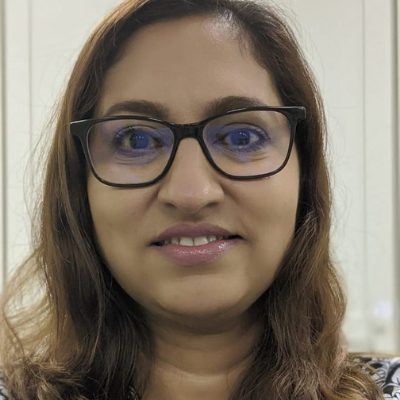 Mrs. Rehanna Giselle Khan
Read Giselle's BIO
Giselle has always been passionate about serving underprivileged communities and worked as an Emergency Physician in several public health institutions for almost twenty years. She earned her degree in Medicine, specializing in Emergency Medicine, at the University of the West Indies (St Augustine Campus).
In 2018, she left clinical practice and went on to become a Medical Science Liaison at one of the largest pharmaceutical distributors in Trinidad. She joined WAND in 2016, seeking to expand and continue in service to needy and impoverished communities.
She is the proud mother of two and loves family game nights, reading, cooking, and laughing with family and friends. She credits her mother for always instilling in her the values of empathy, generosity, and social responsibility, and keeps her favorite quote as her mantra: "No one has ever become poor by giving" (Anne Frank).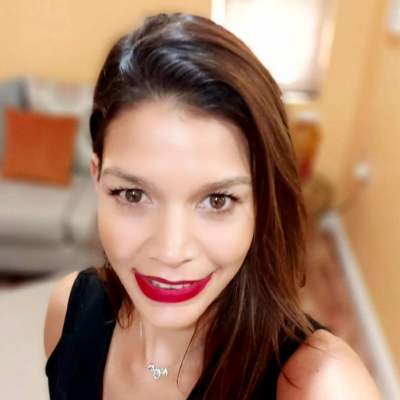 Read Maria's BIO
Maria Mahabir has B.A. in Management from the Oxford Brooke's University.
 Her specialty is in Logistics and Management.  She returned to Trinidad in 2010 where she owned and operated her Convenience Store.
 She is a mum of two boys and an enjoys working out.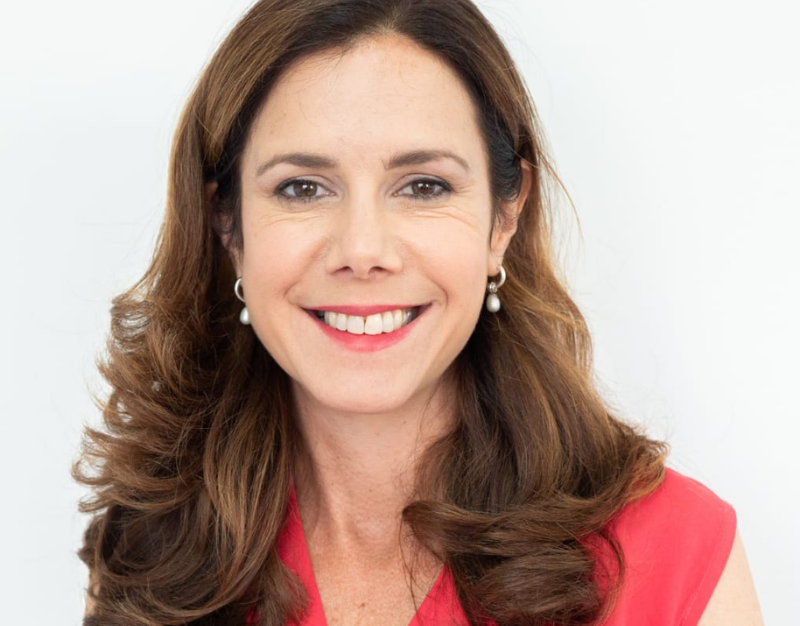 Read Alexandra's BIO
Dr Alexandra Ames graduated from the Royal Free and University College Medical School, London UK in 2000
She holds both the MRCGP and MRCP (In Family Medicine and Internal Medicine ) respectively. She is a pioneer in Telemedicine.
In 2014 Dr Ames Fulfilled a long term dream and finally returned to Trinidad to set up a private practice in Woodbrook dealing with Family Medicine, Diabetes in the Community and Women's Health.
One of her passions is empowerment of patients by education, communication and technology.
She lives at home with her husband and her other passions: Her 4 Cocker Spaniels.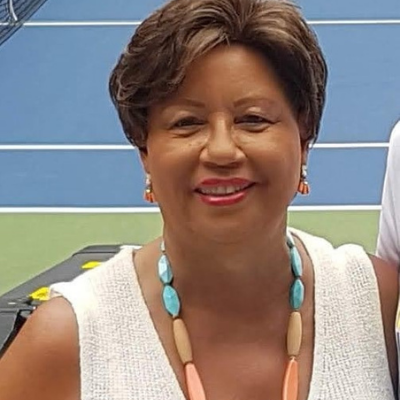 "While we do our good works let us not forget that the real solution lies in a world in which charity will have become unnecessary."- Chinua Achebe, Anthills of the Savannah.
Read Michal's BIO
Mrs. Michal Andrews is a long-standing director of WAND.  She is a qualified accountant who specialized in Taxation law and policy for several years with the Board of Inland Revenue in Trinidad.  Her academic qualifications include a B.Sc. (Hons.), Accounting from UWI, a Fellow of the Association of Chartered Certified Accountants (FCCA) UK , a Diploma from the postgraduate International Tax Program (ITP) of the Harvard Law School, USA and is an Accredited Director of the Institute of the Chartered Secretaries of Canada.
.Michal joined Inland Revenue in 1974 and was appointed to head T&T's
VAT Implementation Team in 1990 and became the first Commissioner of the Board of Inland Revenue for the administration of the VAT. In 2012 at the 50th Anniversary of Trinidad and Tobago's Public Service, she was recognized for her Outstanding Public Service.
 Michal became a Principal/Partner of Ernst & Young In 1992 and headed the firm's tax practice in Trinidad & Tobago.
 She is regarded as one of the foremost experts in Value Added Tax Implementation in the world. She has relayed this knowledge and provided private consultancy services to several Caribbean countries such as Barbados, St. Kitts and St. Vincent as well as to the Governments of Guyana, Zimbabwe, Belize and Puerto Rico.
 Michal is the Managing Director and joint owner of M & J Services Limited, a Consulting and Real Estate Company which built and operates Stor-It Self Storage, the first facility of its kind in Trinidad and Tobago.
 She currently serves as a Director on the Boards of Trinidad and Tobago Insurance Ltd., TATIL Life, L.J. Williams Co. Ltd., and Angostura Holdings Limited and its subsidiaries.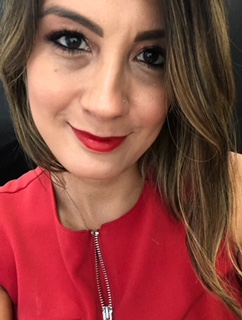 "Alone we can do so little; together we can do so much. – Helen Keller"
Read Kristin's BIO
Kristin is a dual citizen of the USA and T&T. She has a BAS in Criminology from USF, an LLB from UWI and an LEC from HWLS.
 She maintains her legal practice at Caribbean Commercial Law Chambers in Port of Spain and specialises in Corporate and Commercial Law, Civil Litigation, Employment Law and Real Property (Conveyancing).
 Grounded in the belief that "Alone we can do so little; together we can do so much. – Helen Keller", Kristin joined WAND in 2015 along with several other members to serve as advocates for the Board in its fundraising efforts and to explore additional ways in which WAND can greater serve the community. The collaborative efforts of the team and the generosity of WAND's donors and supporters has afforded opportunities and milestones to many individuals, that Kristin believes through togetherness and compassion will only continue to grow.    
 Kristin is a travel enthusiast, loves to cook and is delighted by the sound of clinking mah-jong tiles amongst her family and friends.

"The Best way to find yourself is to lose yourself in service of others." - Mahatma Gandhi
Read Allison's BIO
Having a deep desire to be involved in molding the lives of young children, Allison embarked on a life-long teaching career as Principal and Directress of her own private Montessori School, after obtaining her Diploma (High Honors) from Maria Montessori Training Organisation, London England.
She was an active member for several years of her Alma Mata St Joseph's Convent, Port of Spain Past Pupils Union; heading and coordinating successful fund raising events. Further she became extremely dedicated to participating in fund raising events at both the Primary and Secondary School Levels during her children's schooling.
Allison joined WAND in 2001 which presented the opportunity to continue fulfilling her dream to enthusiastically help the underprivileged.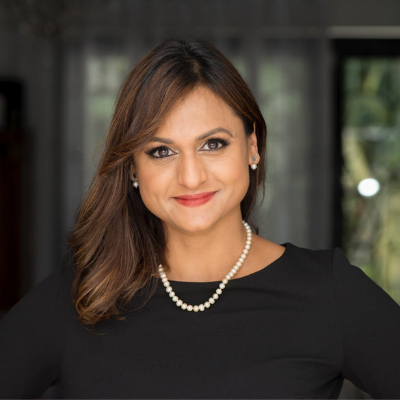 Read Soraya's BIO
Soraya is a Finance Executive with over twenty years of experience within multinational organizations in the Energy and Financial services sectors.  She is currently the Finance Manager at BHP Trinidad and Tobago and also sits on the Massy Holdings Board as a Non Executive Director.
Soraya holds a BSC in Accounting and Finance from State University of New York, and is a Certified Public Accountant. She also holds an MBA in Business Administration with a specialization in International Finance from the Arthur Lok Jack Global School of Business.  
 Soraya joined WAND in 2015 and is excited by the opportunity to serve our communities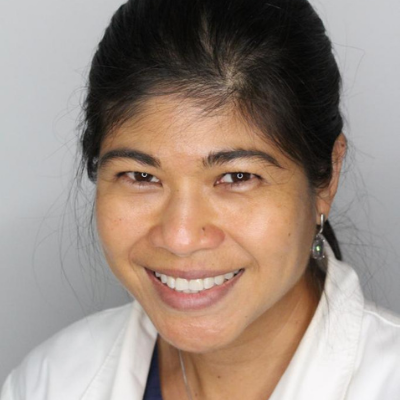 Read Christiana's BIO
Christiana has a B.Sc. Biology and D.M.D. Dentistry from McGill University, Montreal.  She returned to Trinidad in 2001 and runs her own private practice, Serpentine Dental Care, located in Maraval.
 Past President and Vice-President of the Trinidad and Tobago Dental Association, Christiana served on the Executive Committee for 10 years, from 2009.    She joined the Dental Association to serve the dental community and advocate for issues to improve the standard of dentistry and dental public health in Trinidad and Tobago. 
 Always interested in community service, Christiana sought to expand her volunteer focus outside the field of Health Services, and joined WAND in 2015.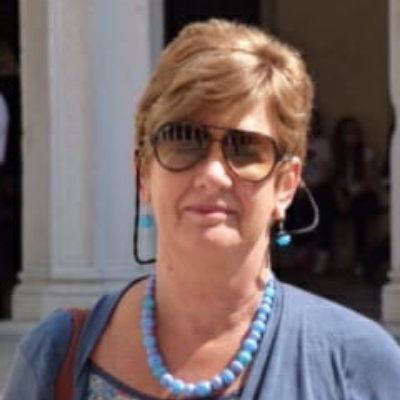 Read Wendy's BIO
assionate about equal opportunity for all children through guidance, mentoring and love, Wendy has dedicated her career and life to the elevation of children and the restoration of social imbalance.

 

A career educator of more than 21 years, Wendy taught in London before joining the staff at St. Joseph's Convent (San Fernando and St. Joseph) instructing on such subjects as Biology, Science, Environmental Issues, Physical Education, Dance and managing the School's swim team.

 

Upon retiring from the full time teaching she trained as a tutor for the Adult Literacy Tutors Association, acted as Coordinator, ALTA and served as a Trainer for new tutors. She spent 12 years teaching adult literacy at the Frederick Street Prison (Trinidad and Tobago) and initiated the literacy programme at Carrera Island Prison, where inmates were trained as tutors.

 

Wendy was selected to participate in Ministry of National Security's Workshops aimed at reducing recidivism in the Prisons and equipping inmates with some basic coping skills and competencies.

 

As a Board Member of Home she joined fellow Board Members on the merger with WAND in 2002, and as a Director of WAND she also served as Treasurer from 2002 to 2012.
Get in Touch. Get Involved.
For further information about WAND Foundation please email us at info@wandfoundation.org.