Coora Estate Home for the Elderly and Women's Transition Home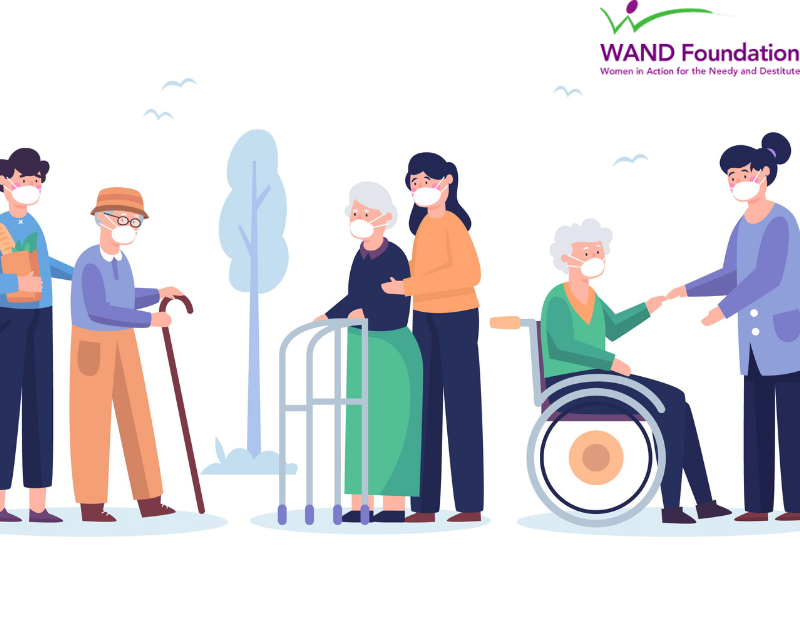 WAND has earned the trust and confidence of a special and distinct citizen of Trinidad & Tobago, who has generously donated a nine acre estate to the Foundation; The Coora Estate.
This private estate is beautiful and serene, complete with mature fruit trees, extensive grounds and a potential income-earning cedar crop, lending itself as a perfect and peaceful atmosphere for any therapeutic community. There are four two storey houses on the property which were recently renovated by our donor, as well as a basketball court and large covered areas ideal for a training facility.
We heartily thank our donor for his tremendous contribution to WAND and the community.
WAND has partnered with The Living Water Community, and allocated two of the four properties to Living Water on a long-term basis; the first house will be used as a Home for the Elderly, and the second will be used as a Transition Home for women, as part of an extension to the New Life Ministry program at Palo Seco.
We have also allocated to Living Water, a large enclosed workshop area, which will accommodate Vocational training for the women and girls at the Transition Home.
Living Water engages in wonderful community work throughout Trinidad & Tobago via their various Ministries and we are pleased to be in a position to assist this entity with their community programs as we seek to improve the quality of life and living conditions of those who suffer from poverty, abandonment, abuse and destitution, offering guidance and an opportunity to change and enhance their lives and by seeking to help those who fall the cracks in our society.
The Home opened its doors on August 16, 2011.
Phase 2 (3rd quarter 2014) will be the introduction of small retreats such as Rachael's Vineyard which will allow for the healing of life's hurts.
Become a Volunteer Today
Mauris blandit aliquet elit, eget tincidunt nibh pulvinar a. Cras ultricies ligula sed magna dictum porta. Cras ultricies ligula sed magna dictum porta. Praesent sapien massa, convallis a pellentesque nec, egestas non nisi. 
Join Now

Get in Touch. Get Involved.
For further information about WAND Foundation please email us at info@wandfoundation.org.