We're celebrating our 15th Charity Luncheon in 2015 and welcome you to join us for an afternoon of friendship and comradeship.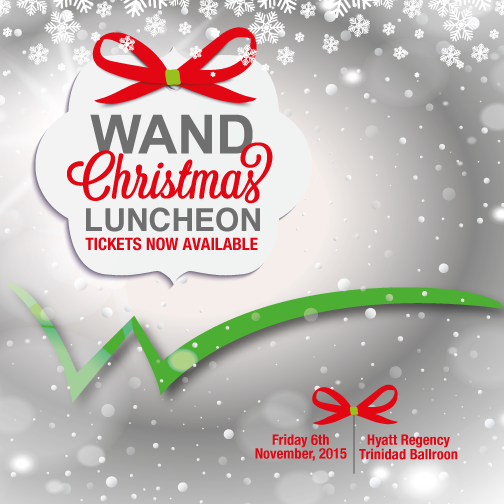 Guests will be treated to a scrumptious buffet prepared by the Hyatt's talented chefs and a glass of wine to toast another successful year of charity fund raising.
This year our live entertainment will be Kyle Lee Lum on Cello, KAYNA the Ecuadorian Musical Group and vocalist Mr Ancil Valley.
Sophie Wight will again be our charismatic Master of Ceremony guiding us through a fun-packed Programme
And as always many many many wonderful Door Prizes. The proceeds of this year's Charity Fundraising will be directed to Credo Foundation and Sri Jayalakshmi Children's Home.
Tickets are available at TT$450 per person. You can contact us at our email address: info@wandfoundation.org
Back to News Spotlight
|
Back to NEws Articles & Gallery