Our Story
1998
In March 1998 Women in Action for the Needy and Destitute (WAND) began over lunch with four friends and founding members (Simone de la Bastide, April Bermudez, Jan Ryan and Penny Elias), to realize a dream of creating an extraordinary women's charitable organization.
More than 16 years later we continue to experience our efforts as wholly gratifying and in 2014 being awarded for our contribution with the National Medal 'Gold' For The Development of Women is truly humbling.
We began with the purpose of assisting underprivileged women and children in our society and actively seeking the means to help those who have fallen, and with the assistance of Clive Pantin (of FEEL) we began our journey as a registered, non-profit, charitable organization, with a mandate, among others to ensure that every penny contributed be injected into our projects and other charitable works.
2000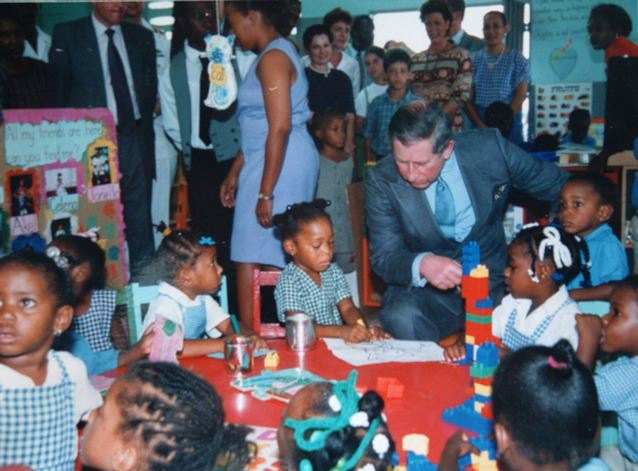 WAND's early efforts focused on assisting individuals with financial contributions for medical needs, materials for simple house construction and other urgent needs.
Our first major project was equipping the All In One Child Development Centre at Beetham, Port of Spain, which HRH Prince Charles visited in 2000.
2002
Our second large project was the building and equipping of a Vocational Training Centre in La Brea, South Trinidad, to a home for battered and abused women and children, and the then Prime Minister, The Hon. Patrick Manning officially opened the Centre in 2002.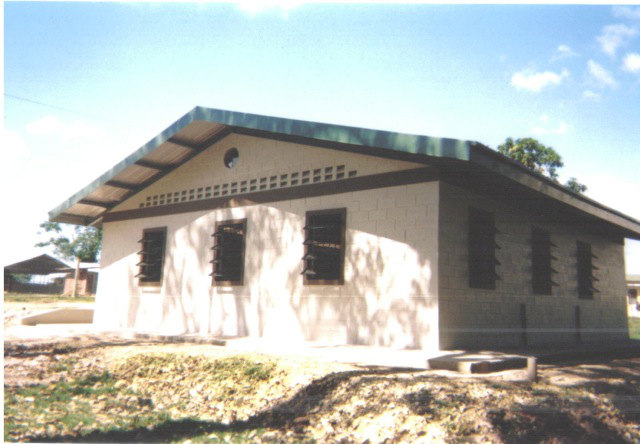 On 7th October, 2007 His Excellency, Prof. George Maxwell Richards, the then President of the Republic of Trinidad & Tobago and Patron, officially opened the Vocational School for over 100 displaced and socially challenged youth in Tunapuna, East Trinidad, constructed and equipped through WAND's facilitation.
2007
In 2007, WAND recognized the need for a residential drug rehabilitation centre catering exclusively to women and girls, as the main rehab centres in Trinidad were either exclusively for men or mixed gender. Three years of planning and fund raising WAND successfully raised TT $5 million for the WAND Centre, located on 3 acres of land leased by WAND from Palo Seco Agricultural Estates Limited (PSAEL) in South Trinidad.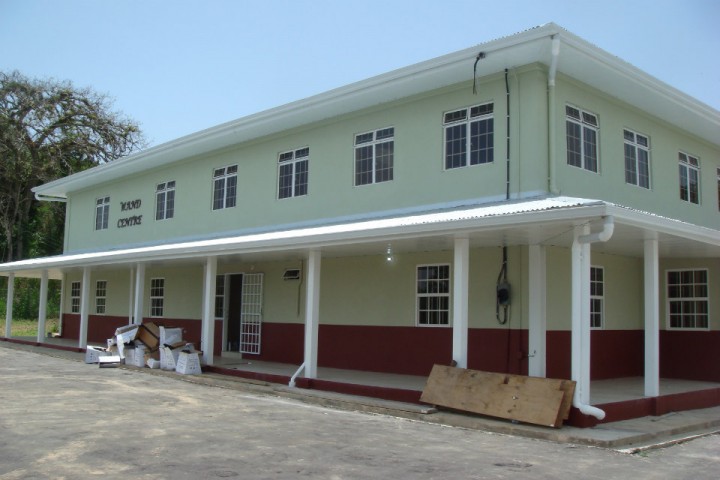 On 5th June, 2012 His Excellency, Professor George Maxwell Richards, the then President of the Republic of Trinidad & Tobago, officially opened the WAND Centre.
2010
In 2010 a private citizen with the support of United Way, donated to WAND a property known as Coora Camp (South Trinidad) consisting of 4 buildings on 9 acres of land which we have provided to New Life Ministries for a transition home for the residents of the Palo Seco Centre, to Living Water Community as a home for the elderly and a third building occupied by the Manager of the properties.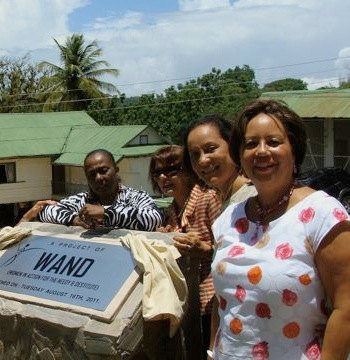 Eternal Light Community will soon occupy the fourth building to open a Retreat Centre. The large acreage is also being utilized to grow food for the Homes currently occupying the property and with the assistance of Digicel TT will launch their Aquaponics-Green Garden Project.
2013
In 2013, we began directing our focus on vulnerable children, and have assisted the Patna-River Estate Police Youth Club with the purchase of appliances, furnishings, computers, books, library furniture and recorders (for the Club's new music programme). We also volunteer and conduct a weekly literacy programme for the youth at the Club.
In addition, WAND has enabled the Couva Children's Home and Crisis Nursery to start a music programme by assisting with the construction of a music room, purchasing steelpans, other musical instruments and funding the cost of music tutelage for a period of two years.
2014 and beyond
Our main fund-raising activity continues to be our annual Christmas Charity Luncheon, with 2014 marking our 14th Luncheon, supporters of WAND are treated to local entertainment, fashion and food, and encouraged to not only donate to our causes but volunteer their time and skills.
In 2016, we will be hosting an additional fund raising event; a Black Tie Dinner and Dance to encourage more corporate interaction.
WAND has successfully mobilized several millions of Trinidad and Tobago dollars (TT$) for worthy causes to aid abused and abandoned women and children as well as at risk and disenfranchised youth. We could not continue to contribute to the many charities without the kind funding of our partners and donors, for your support we remain eternally grateful.

As we persevere to make a difference in our country, one entity at a time, we appeal to you to Donate and Volunteer and invite you to follow us on Facebook.